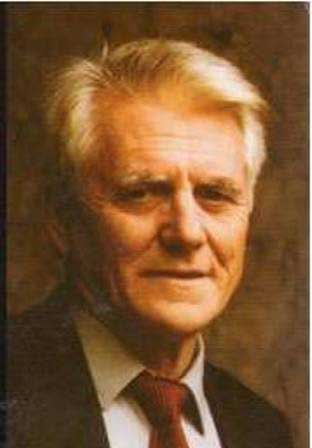 *Published containing information from the extremely informative https://www.gwynalfwilliams.co.uk/*
The People's Historian was born at Lower Row, Pen-y-wern, Dowlais, Methyr Tydfil in September 1925, he was educated at Cyfarthfa Castle Grammar School and Gwernllwyn Independent Chapel and, after army service, at the University College of Wales, Aberystwyth and University College London. He was a Lecturer in Welsh History at Aberystwyth, 1954 – 1963, Senior Lecturer, Reader and Professor (1965) of History at the University of York, 1963 – 1974 and in 1974, Professor of History at University College, Cardiff, a post from which he retired in 1983.
An authority on modern Socialism and Marxism, he made a major contribution to the history of Wales, especially in respect of its urban and Radical traditions in the eighteenth and nineteenth centuries.
His books are characterized by passion, a colourful style and wide erudition, qualities which made him one of the most recognizably individual public speakers in contemporary Wales.
He saw himself as "a people's remembrancer", attempting to influence contemporary opinion by a dramatic presentation of Welsh history. More than anyone of his generation Gwyn A. Williams infused scholarly history with immediate concerns, and his books, in range and content, reflect both his rooted particularity and his international perspective.
In the two decades since Gwyn Alf's passing in 1995, many of his documentaries have become extremely hard to find – whether through copyright issues, or difficulty in getting VHS clips online.
The WUN is proud to host a number of Gwyn Alf documentaries, which have otherwise been difficult to find online.